GreenFields Goes to Diego Garcia Naval Base
Greenfields USA is proud to announce its decent on the US Diego Garcia Naval Base with their new Softball field for the US Navy personnel.
Diego Garcia Naval Base is a US base situated in the Indian Ocean south of Sri Lanka.  This base chose GreenFields turf so that the military men and women there could enjoy a great game of softball.
"We appreciate the teamwork that we had with T3 in accomplishing the successful turf installation" said Mario Agsoy, project manager of Black Construction.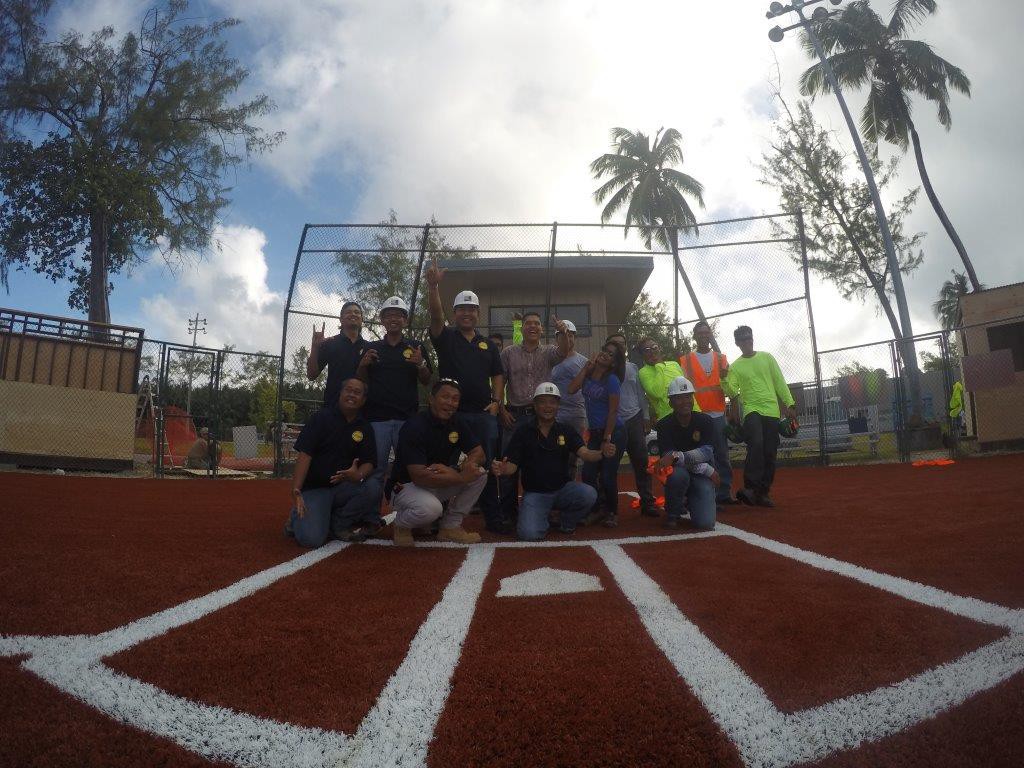 Diego Garcia's general contractor Black Construction choose GreenFields partner T3 Global Projects to come to their island Naval base and install this beautiful softball field.  The GreenFields XP product was chosen as the turf to be installed which features extreme durability, comfort and safety.
T3 Global Projects is a partner of GreenFieldsUSA turf systems installing superior athletic surfaces. http://www.t3globalprojects.com/