FIELD HOCKEY: YOUR PASSION YOUR SPORT
Field hockey is a game of speed. It is a game that places high demands on its players. It demands just as much from the field. Not many sports serve the playing surface the kind of beating field hockey can. A field hockey surface has to be incredibly durable and capable of handling the kind of wear this sport serves up. The surface needs to be flat and stay flat. It must be predictable and fast for players to be able to play at their best. A sluggish field removes the swift pace from the game and limits players ability to excel. Your field hockey system with
GreenFields TX provides the consistent, durable and predictable playing surface your team needs. GreenFields TX is among our newest innovations. It is a synthetic turf system that has been developed in tight collaboration with TenCate, a global textiles technology specialist, and leading field hockey players.
GreenFields TX has undergone extensive research and development and has been field tested by clubs who play field hockey at top levels. Based on the experience of field hockey players, our TX synthetic turf system was developed even further at user level for the purpose of creating a system that has now been named Number One on earth by the World Cup organization.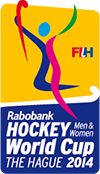 World cup hockey field
GreenFields TX has been chosen as the official playing surface for the 2014 World Cup. 24 teams representing 15 countries and five continents will meet at Kyocera Stadium to compete before a crowd of 15,000 spectators and at GreenFields Stadium, a venue with a capacity of 5,000 seats.
Request free guide
There is a lot to think about when you decide to purchase a new synthetic turf field. Request the free checklist with the top 7 points to consider below.
GreenFields TX
The Choice of Champions
This TX field is very good. Short fibers, fibers close together, which make it a nice leveled field! The ball rolls smoothly which makes perfect ball control possible and predictable as the ball bounce is very consistent. There is no difference in the roll of the ball anywhere on the field. With the fibers being short and close together there is little underfoot friction. GreenFields TX is fast and soft without being too soft. In short, excellent field with all ingredients for the modern hockey players.
Alyson Annan – Coach of  Dutch young national team (ladies)
Download the field hockey whitepaper: Choosing Artificial field hockey Turf
A solution for your team
Any team is certain to benefit from a playing on a  world class field hockey field with artificial turf. GreenFields offers a complete field hockey turf system that includes both construction and installation services, covering every phase from inception to completion. Many professional and amateur teams, sports centers and schools are already reaping the benefits provided by a synthetic field hockey playing field. Artificial turf has been a vital part of this game since the 1970s. It provides a fast, durable, and responsive surface.
Since then, there have been significant improvements in the turf used in modern field hockey systems owing to the research and development of better synthetic turf fibers and shock absorbing technologies. Whether you need a brand new installation or just an upgrade for your existing field, GreenFields offers players and fans the best possible experience of top flight modern field hockey.
Designed for high performance playability, engineered with the Ten Cate texturized Monofilament™ LSR® system to provide a non-directional surface, uniform traction, consistent footing, excellent sliding opportunities and a uniform performance throughout the year. GreenFields TX meets the high demands of modern field hockey allowing for enhanced tactics and techniques to accommodate "fast track" play with high precision ball control.
Technical features
TenCate Monoslide™ LSR® (texturized)
Lower Sliding Resistance (LSR) fibers
Certified by FIH
Chosen for WC Field Hockey 2014
GreenFields TX
Complete Control
Identical unidirectional ball roll high roll speed and ball accuracy
Speed
Ultimate playing surface for high speed combo play
Grip
Quality, consistent torsion (foot grip)
GreenFields is a FIH approved manufacturer
GreenFields is an approved ynthetic turf manufacturer for the FIH (the International Field Hockey Federation). Our artificial field hockey turf is designed to comply with FIH Global or national classification standards. A hockey field approved by FIH offers a professional grade playing surface that is suitable for any and all competition matches. The Olympic Games, World Cup and Junior World Cup matches all require FIH Global hockey fields.
Qualifying Tournaments for the FIH World Cup Certain national tournaments require FIH Global certified fields as well. Field hockey fields classified as FIH National meet the requirements for a majority of tournaments. GreenFields TX ensures that all of our artificial field hockey fields are designed and built to the utmost standards. The true quality of a hockey field is gauged by its performance in terms of drainage, safety, and gameplay characteristics like ball behavior. More information on these standards can be found in the FIH Handbook of Performance Requirements for Synthetic Turf field hockey fields.
GreenFields TX
Field hockey field for the world cup
GreenFields TX is a recent innovation. It is an artificial turf system that was developed in collaboration with TenCate, a leading textile technology company, and top field hockey players. As part of its development, GreenFields TX has been extensively tested by sports clubs that play at their games' highest levels. Based on player experience, our TX artificial turf system was developed furtherto create a sports field system that has been named #1 in the entire world by the Hockey World Cup organization.
YOUR FIELD HOCKEY TURF SYSTEM
Field Components
The individual parts of any field hockey system aren't a good gauge for performance on their own. It isn't only about the shock pad or the turf. The overall quality of any artificial turf system is measured by the ability to combine all the individual parts into one functional system. It takes an approach that is multi-disciplinary to be able to constantly improve all the components of an artificial turf system, and it takes suppliers' involvement in the product's development and design. GreenFields has created alliances and partnerships designed to increase the total sustainability and impact of the many innovative technologies that lead to the development of turf systems.That is why we, at GreenFields, seek out partners in a number of industries to help us deliver new and more innovative products.
Tailor-made design
GreenFields vision is to create a global network of sports fields that offer optimal playing conditions. It is that vision that has caused us make necessary adaptations to the way we do things on a number of fronts. GreenFields' CI&M Department represents a vast knowledge center. It controls design and building on each GreenFields project. Every object's design is determined by the evaluation of local data gathered from our engineers, customers and sales partners. All the gathered information is then converted by our CI&M experts to create a preliminary draft of each object that includes details about all surrounding elements. The final design is created using CAD and CAM technology and is designed to ensure the calculation of precision measurements that will be used in the sub-base construction, installation of drainage systems, and, of course, turf systems.
Construction
Earthwork and sub-base can vary by locale, country or continent. A well-designed sub-base has the advantage of not needing to be rebuilt every time the turf needs replacing. A suitable and stable base is a very important part of the quality of the playing surface and its life expectancy. Construction is facilitated and completed by one of GreenFields' local offices or in cooperation with local construction companies under GreenFields supervision. A GreenFields supervisor is present at regular intervals during the course of construction to verify the work gets done in keeping with the approved design. He or she also ensures that work is proceeding within the alotted  timeframe.
Turf Installation
The turf will only be installed after the the sub-base's quality has been verified and the layer of shock absorption has been approved. Work on your field begins by unrolling rolls of turf in accordance with the developed seaming plan. Each roll is then set into place. Next, the edges are cut. Before they can be glued together, seam tapes need to be laid under each join between each strip of artificial turf. After all the strips are glued together, field lines and center spot are cut and glued into place.