GreenFields TX –  the Ultimate solution for modern Field Hockey
There are few sports, if there are any that are more comprehensive than field hockey. It is a sport that demands quite a bit from its players, both men and women – things like agility, power and speed. These things also put high demands on the playing surface. GreenFields TX was developed exclusively for the highest level of fast, modern field hockey. GreenFieldsTX builds on GreenFields woven technology: a system utilized by professional football organizations, and was borne of
GreenFields' vision to develop top-quality playing surfaces for field hockey. The result is a pitch surface that is perfect for modern field hockey. GreenFields TX is one of our most recent innovations. It is a synthetic turf system developed in collaboration with leading field hockey players as well as TenCate, a specialist in synthetic textile technology. GreenFields TX has has undergone extensive testing by some of the highest-level clubs in the world of field hockey.
World cup hockey pitch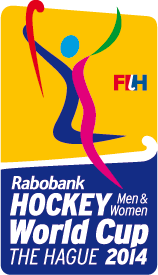 GreenFields TX has been chosen as the official playing surface for the 2014 World Cup. 24 teams representing 15 countries and five continents will meet at Kyocera Stadium to compete before a crowd of 15,000 spectators and at GreenFields Stadium, a venue with a capacity of 5,000 seats.
GreenFields TX
The Choice of Champions
This TX field is very good. Short fibers, fibers close together, which make it a nice levelled pitch! The ball rolls smoothly which makes perfect ball control possible and predictable as the ball bounce is very consistent. There is no difference in the roll of the ball anywhere on the field. With the fibers being short and close together there is little underfoot friction. GreenFields TX is fast and soft without being too soft. In short, excellent pitch with all ingredients for the modern hockeyplayers
Alyson Annan – Coach of  Dutch young national team (ladies)
Developed for modern hockey
GreenFields TX meets or exceeds all the demands of a fast, modern field hockey playing surface:
Increased roll speed and ball accuracy
Identical unidirectional ball roll
Low friction under both dry and wet conditions
Excellent, consistent torsion (foot grip)
Flawless ball control
Strong and flexible fibers
Superior water retention for less water consumption
Optimal shock absorbing capability
Download the Field Hockey whitepaper: Choosing Artificial Field Hockey Turf
Proven performance
FIH Certified
GreenFields is an approved synthetic turf manufacturer as recognized by the FIH (International Field hockey Federation). Our synthetic turf field hockey pitches meet FIH National or FIH Global classification standards. A field hockey field approved by the FIH provides professional quality play and is suitable for all levels of competition.
GreenFields TX
Complete Control
Identical unidirectional ball roll high roll speed and ball accuracy
Speed
Ultimate playing surface for high speed combo play
Grip
Quality, consistent torsion (foot grip)
A solution for your team
Any team is certain to benefit from a playing on a  world class field hockey field with artificial turf. GreenFields offers a complete field hockey turf system that includes both construction and installation services, covering every phase from inception to completion. Many professional and amateur teams, sports centers and schools are already reaping the benefits provided by a synthetic field hockey playing field. Artificial turf has been a vital part of this game since the 1970s. It provides a fast, durable, and responsive surface.
Since then, there have been significant improvements in the turf used in modern field hockey systems owing to the research and development of better synthetic turf fibers and shock absorbing technologies. Whether you need a brand new installation or just an upgrade for your existing field, GreenFields offers players and fans the best possible experience of top flight modern field hockey.
Hockey Projects