Our Experience

When GreenFields decided it was time to expand into the United States, we did so with confidence. We knew that while we were still a relatively small player in our industry, we had several things working in our favor. We have the best team for research and development that any company could want, we have solid leadership in place, and we have work with some of the world's best building professionals. Since 2003, our company has installed well over 2500 sports fields throughout the world – an impressive record in such a short amount of time! We also have a powerful partnership in TenCate®.
Some of locations where we have built give compelling testimony to the quality and durability of our products. The fields we produce perform well even under different weather and climate conditions. We have built athletic fields parts of Africa that are prone to severe drought as well as parts of Asia where the climates are very wet. When building in places such as Russia and Scandinavia, we had to take into consideration the cold and frost. All of these fields were expertly installed and hold up year after year under what are often harsh conditions.
FIFA PREFERRED PRODUCER FOR SOCCER
FIFA's overall objective with the FIFA Preferred Producer Initiative is to protect the interests of consumers (clubs, member associations, players, the private sector, etc) when purchasing fields, and to ensure that soccer turf systems worldwide meet FIFA's requirements with regards to specific quality, performance and safety standards.
As one of the first producers in the synthetic turf industry, GreenFields has been awarded the FIFA Preferred Producer status.
At GreenFields we see the FIFA Preferred Producer Program as a decisive step for the market and industry in general. The concept fits our vision and philosophy to create perfect playing conditions all over the world. Throughout the years we have adapted our organization on all levels accordingly by investing in the right people, the organization structure, partnerships and production facilities.
FIH approved turf manufacturer
GreenFields are a FIH (International Hockey Federation) approved synthetic turf manufacturer. Synthetic hockey fields are available to meet FIH Global classification or FIH National classification. An FIH approved hockey field provides a professional quality playing surface suitable for competition matches. FIH Global hockey fields are required for international competitions including: Olympic Games; World Cups; Junior World Cups; Champions' Trophies and
FIH World Cup Qualifying Tournaments. Some national tournaments also require an FIH Global certified field. Hockey fields with an FIH National classification are satisfactory for most other tournaments. GreenFields ensure that all synthetic hockey fields are installed to the highest standards. The quality of a hockey field is measured by its performance in the areas of safety, drainage and playing characteristics such as hockey ball behaviour.
These standards are explained fully in the publication entitled "FIH Handbook of Performance Requirements for Synthetic Turf Hockey Fields".
A World Rugby (IRB) Preferred Producer for Rugby fields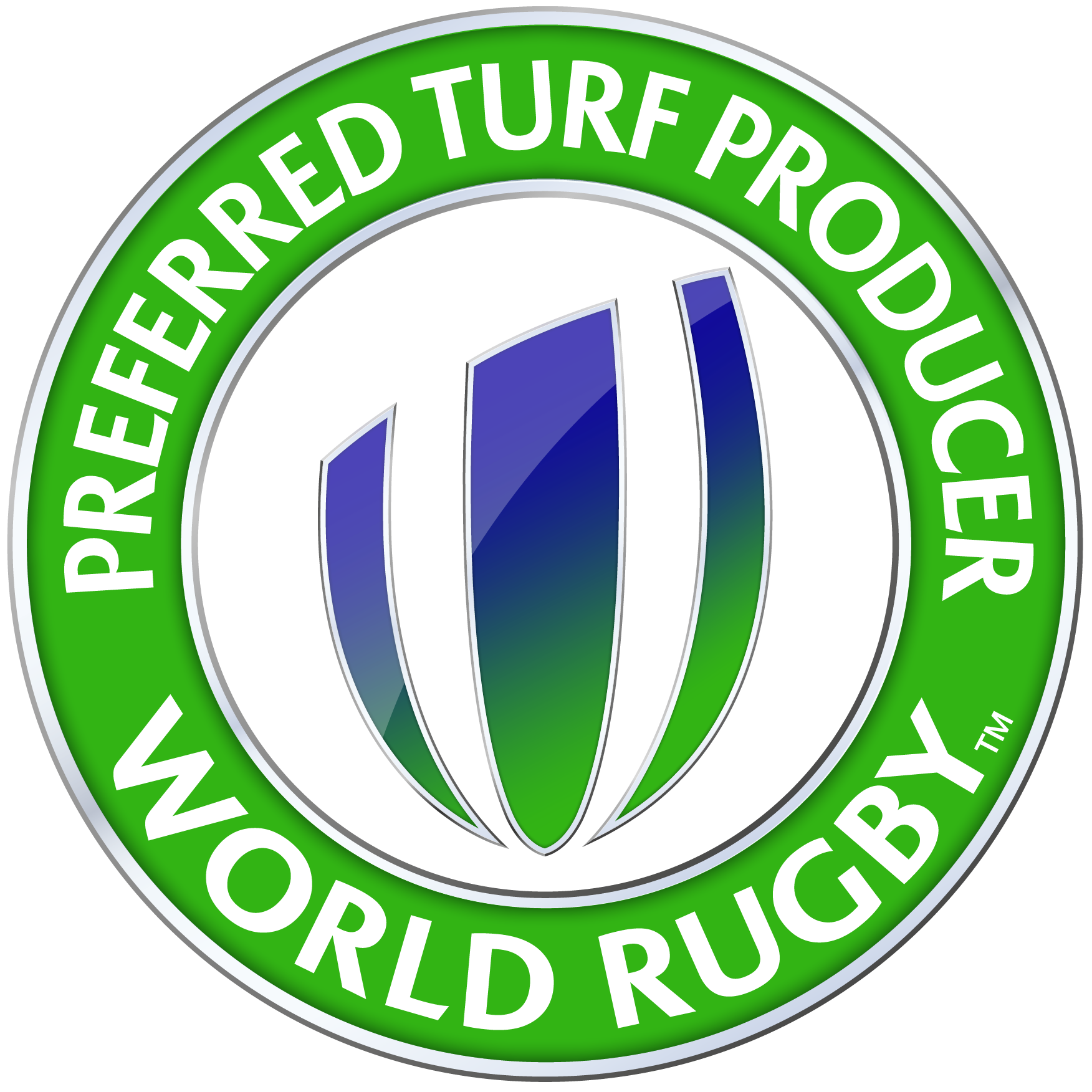 GreenFields has earned the prestigious Preferred Turf Producer status by World Rugby, formerly known as the International Rugby Board (IRB) in recognition of our proven commitment to quality and our global track record in manufacturing, installing and maintaining artificial turf for rugby. World Rugby (IRB) has launched a ground breaking initiative to regulate and standardize the development, performance and maintenance of artificial turf worldwide. With its global reach and exacting quality standards, GreenFields was the natural choice as one of the key Preferred Turf Producers.
GreenFields has worked with rugby clubs around the world to develop and install the highest quality artificial turf. This has provided us with a keen insight into the specific requirements of the sport.
Our Preferred Producer status with World Rugby (IRB) gives clubs confidence that the artificial turf systems installed by GreenFields meet global standards for the sport. It guarantees that the surface can be used for competitions, training and community activities. Recognition by World Rugby (IRB) as a Preferred Turf Producer builds on GreenFields' existing status as Preferred Producer for FIFA and FIH.
Part of TenCate
TenCate is a company with a multinational presence and a nearly 300-year history as a global leader in textile technology development. TenCate's products are designed to meet meticulous standards for durability and safety. They have developed, and continue developing, safety gear for police, military, aerospace, and fire and rescue applications. They also lead the global industry in development and distribution of components of artificial turf. This is where GreenFields gets the various materials that become world-class FIFA fields as well as municipal athletic fields. TenCate also shares our commitment to producing products that are environmentally responsible as well as superior in durability and safety.
Most FIFA certified fields worldwide
GreenFields has constructed more playing fields certified by FIFA than any other artificial turf company on earth. Our products have received the endorsement of major international sports organizations like the International Rugby Board (IRB) and the International Hockey Federation (FIH) and along with FIFA. Our GreenFields woven turf has been used to construct athletic fields for Heracles and PEC Zwolle – the Dutch Premier League Soccer clubs,  IF Elsborg – the Swedish Champion league, UEFA – the European Governing Body's (UEFA) Centre of Excellence in Switzerland, Rapid Vienna and FC Metz.
Even with so many other bids on the table, GreenFields won the privilege of constructing the field for the 2014 Hockey World Cup. We have also constructed baseball fields for huge stadiums throughout Japan, thanks to our reputation with the Japanese Baseball Commission. We have managed entry into countries which might have turned any other company away, but our flawless reputation precedes us. This makes it easy to forge new and valuable relationships with governments all over Europe and beyond that only the spirit of sports competition can create.